Featured in Juno Magazine!
Today I received some very happy post; the Late Summer issue of JUNO Magazine where my MILK project was featured once again. It always feels so good to see my work in print and even better so when it is featured in a magazine that I love so much. This feature coincides with World Breastfeeding Week and I am so grateful that Juno is helping raise awareness & normalising natural term breastfeeding/cheestfeeding.
Also I want to say thank you to all the incredible mamas who took part and shared their words with me, I am forever grateful and honoured that you put your trust in me. Each and every one of you is an incredible goddess who deserve all the goodness in the world, your nurslings are so blessed to have you!
JUNO is a natural parenting magazine that inspires and supports families through its range of features, columns and artwork. Established in 2003, it is published six times a year, in February, April, June, August, October and December. The editorial is broad, covering all aspects of family life for all ages. JUNO is loved by many readers for its articles that share personal experiences and reflections, and for the beautiful and striking images and illustrations from a range of artists. JUNO offers fresh perspectives in this fast-paced technological world, creating a non-judgemental community for those who are keen to follow "a natural approach to family life". There are columns on home-education, empowered birth, teens and nutrition; interviews, craft and recipe ideas and a mix of features that can help readers make informed choices as they journey through the joys and challenges of parenting.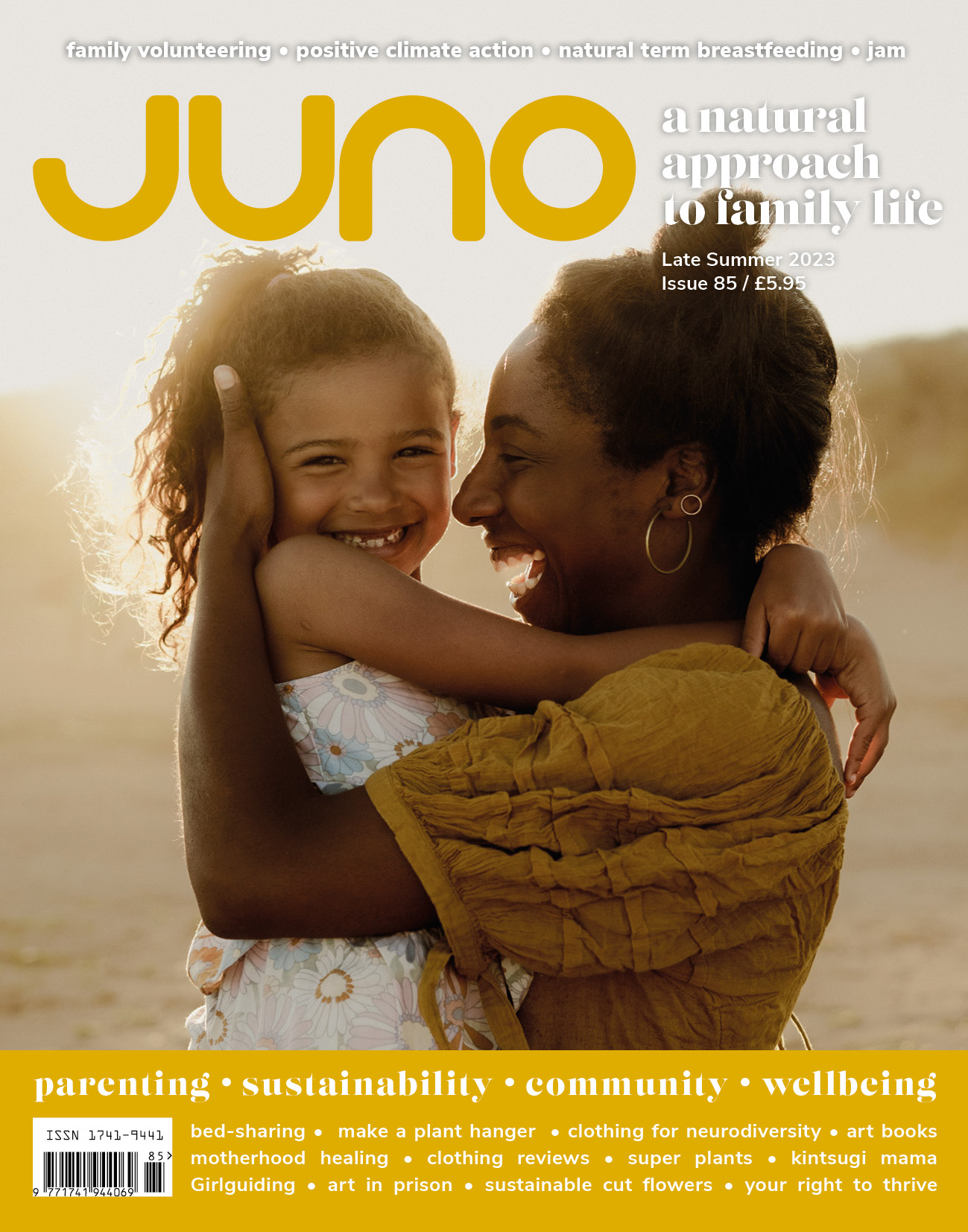 WHERE TO BUY JUNO
JUNO is available through WH Smiths, independent retailers, online at
www.junomagazine.com and as a digital edition from the following links:
https://itunes.apple.com/gb/app/juno-magazine/id694718174?mt=8
http://www.exacteditions.com/read/juno
Through the Exactly App for Android devices:
https://play.google.com/store/apps/details?id=com.exacteditions.android.androidpaper&hl=en
ADDED BENEFITS OF SUBSCRIBING
Subscribers to the print magazine will receive a free gift. All subscribers (print and digital)
receive free access to the full back catalogue of issues in digital format while their
subscription is current.