Welcome to ARTEFACT MOTHERHOOD - a project shared with other international female artists who are documenting our journeys as mothers and creating memories for our children through our photographs and words.
"Seasons of Motherhood" is a new series in this project, where we tell a story with one picture that depicts our current season of motherhood.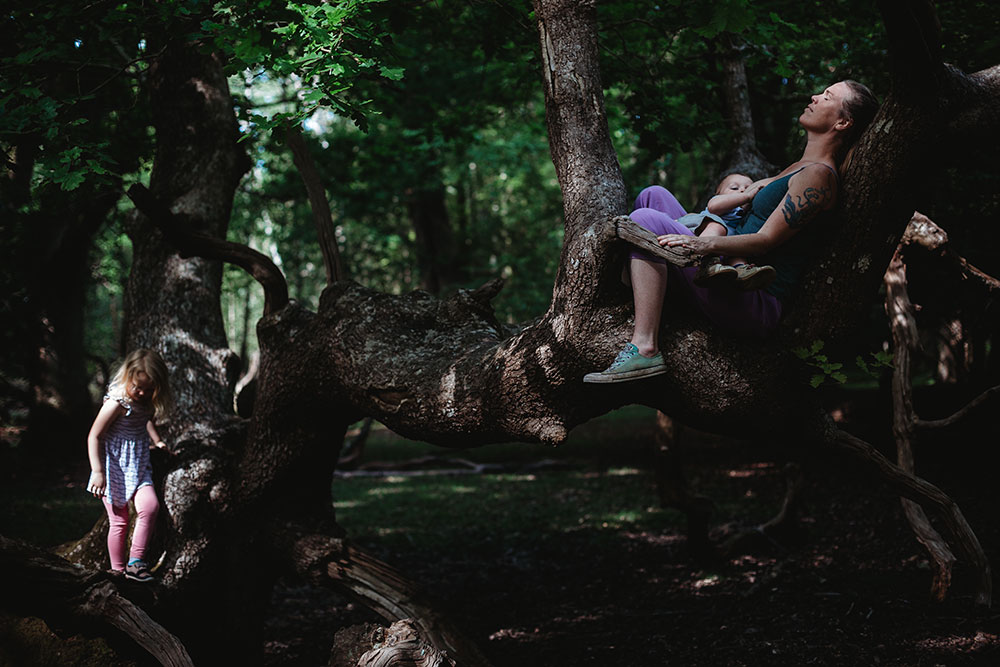 I am very much loving this season we are in, we've been taking our days nice and slow and the forest has become our second home once again. Daddy was furloughed just over three weeks ago and these days with all of us together have been exactly what we all needed.
I really wanted to create a self-portrait of all of us but instead chose to share this moment here which was one that daddy actually captured of us. It's been nice being the one IN the memories rather than the one creating them.
Go next to the wonderful artist Jessie Nelson in our Artefact Motherhood Project to read her post in our blog circle.